A few weeks ago we went to a family picnic at the inlaws. The kids found a whole bunch of apples and Sam took the time out to line them up and then got a hold of my camera. Upon my surprise he got this shot: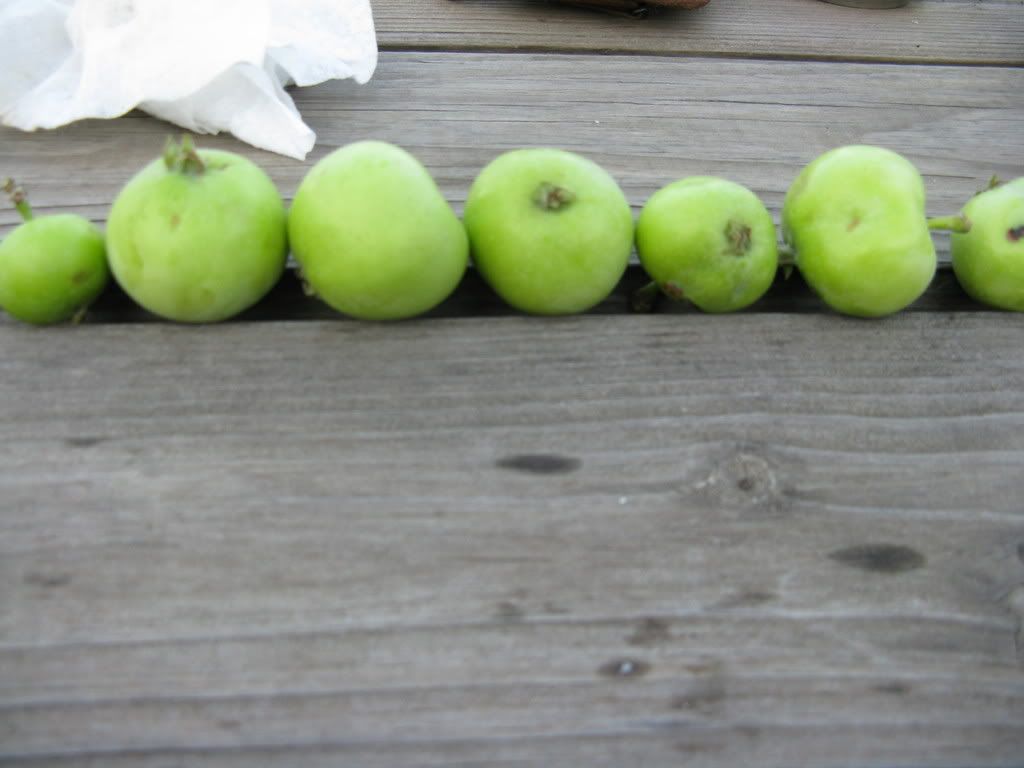 Later after dinner we did an easy way to roast marshmallows for smores. Though we cheated and used chocolate covered graham crackers. The kids had fun roasting but didn't care to eat them.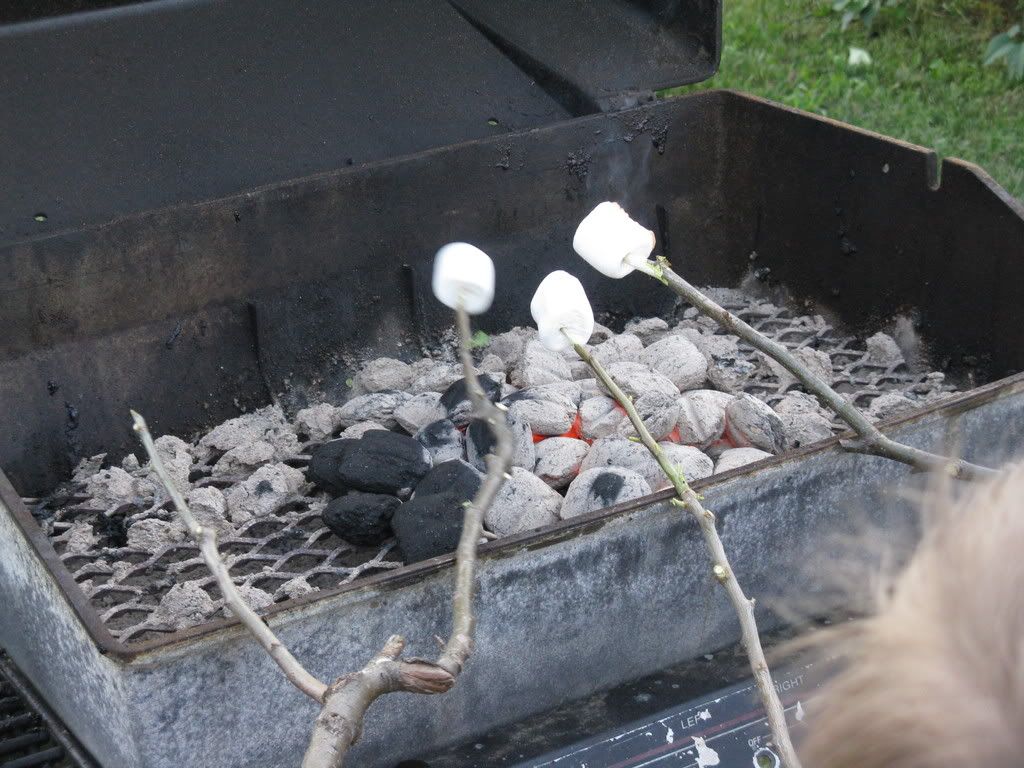 Curtis and Gregory helping Grandpa move a branch:
Sam all dressed up and no place to go expect for the bathtub. This is somewhat my fault. I ran out of fuel...no caffine of any kind to be found in the house and no chocolate either. This is what happens....I fall asleep and the kids get into things. Don't worry I was only gone to the world for a half hour:
My bedroom door. It has artwork on it that got there while Sam was getting all dolled up..he had help too! And the piece of wood that is screwed into the door? I put that there to keep the boys out of my room. I found a nick nack of mine that was in a box in the closet broken.
They can't get in anymore during the daytime. And since no one is on the other side of the door it's not a fire hazard either! My biggest summer time problem is now solved all because I ran out fuel.